Domestic Cleaning
People require our services for many reasons and we never judge or question your reasons why.
Whether you're working long hours, running a busy household, need a little helping hand or just don't like cleaning and would rather spend your time doing other things – whatever the reasons why, we are here to ease the pressure and help.
We clean deeply as standard and we don't have extra charges for tidying up, stripping or making beds or cleaning windows – there's no hidden charges with us.
We offer; one-offs, weekly, fortnightly and 4-weekly cleans as well as end of tenancy cleans and offer a free no-obligation walk-through to go through the details with you first so we understand your requirements.
There are no contracts so you can use our services for as long as you need us – we have had some clients for over 10 years and we also do plenty of one offs or short-term cleans.
Please contact us to chat or arrange a walk-through. Make the investment in yourself and your home, so you're able to spend your precious time doing whatever you want to do!
Contact Us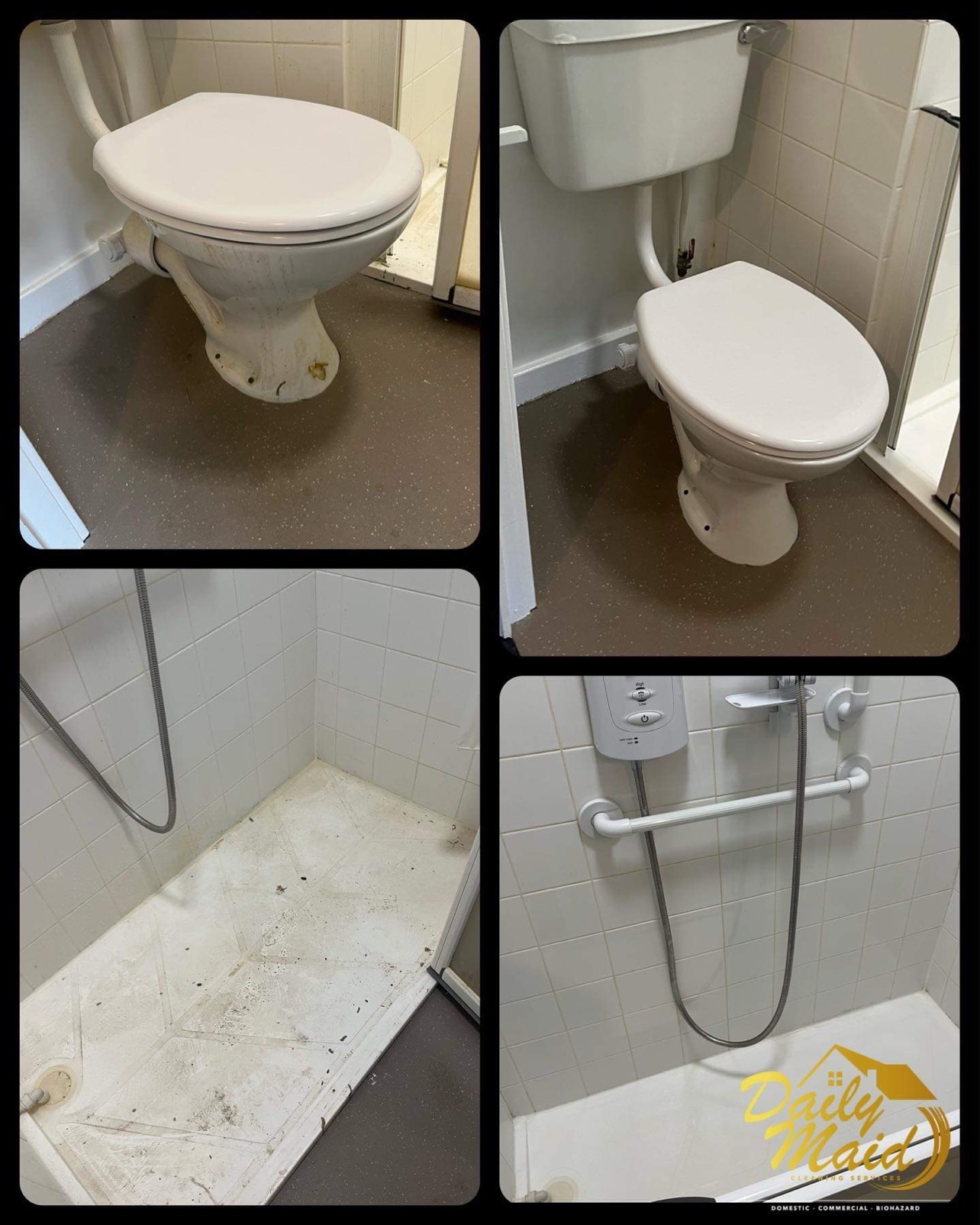 Trusted & Experienced
Established 2011
Uniformed
Professional Service
Trained to high Daily Maid standards
All equipment and products provided
Reliable & Fully Insured
Trusted key holder
DBS checked employees
Satisfaction Guaranteed
Trained in covid awareness
Competitive hourly rate
Regular Domestic Cleaning

"Highly recommend Daily Maid! So professional and a friendly team. I'd never used a professional cleaning service previously but l'm so happy I did and used daily maid! Fantastic job!"
"I've been using daily maids for about 3 years now.
The service I've received from start to date has always been amazing. All staff are DBS checked my key is stored in a safe place and l've had the same cleaner each week.
If I've ever had any issues Sue and team have been a text and phone call away.
Very professional and friendly service… couldn't recommend enough."
"Thank you it was lovely to come home to a gleaming house!! I'll get that over to you asap. What will the total monthly price be and We'll set up a standing order for the first of the month if that's ok?"
"I contacted Daily Maid about a deep clean of my house. I'm currently 39 weeks pregnant so cleaning has been an issue for me recently and I wanted the house nice and clean for the baby coming. The clean itself was immaculate. I have had issues with limescale in the bathrooms and kitchen for years. The showers and sinks look brand new. I cannot thank Charlotte and Kelly enough for the amazing job they did. Professional from start to finish and really reasonably priced for the service provided."
Find us, like us and review us on Facebook, Instagram, Google and Yell.com
Do you use different cloths for the bathroom?
Yes – we use a colour coded system so your toilet, bathrooms, kitchen and general dusting will be done with different cloths which go into our dirty bag and are taken away.
Do you offer a guarantee?
We are proud of the level of service we offer and are confident there will be no issues. However, if you're not completely satisfied, we will come and recitify any issues free of charge.
Do you have insurance?
We are fully insured and as a business with a team, we are covered with liability insurance. This adds slightly to the cost as many individual cleaners don't have this but this coverage protects you and your belongings!
My last cleaner rarely stayed the right amount of time, will you?
This is a common worry for clients paying for a time-based service. All our team members have a clocking in and out app on their phones. They are only able to clock in or out when they are in close vicinity of your home and so we can check the times and duration they have been at your home. (For some areas, we may need access to your Wi-Fi to be able to use this, however please note this is also for your peace of mind). We always reiterate to our team members that if they feel they have completed the usual clean and have done so early, there are always extra jobs they can be looking to do such as washing skirting boards, washing the insides of windows if they're not a regular job or hoovering a sofa etc. There's always extras that can be done when you're paying for an allotted timeframe.
Do I get the same cleaner?
Yes. Unless there is sickness or holidays, you will have the same member of the team for each clean.
Other businesses are cheaper, why should I choose you?
The home cleaning industry is entirely unregulated however we choose to continually grow, train and follow best practice. We choose to give our team members fair contracts, holidays and decent pay, we also invest in the best products and are always searching for quality equipment. When you make your payment, included in that rate is; wage, pension contributions, travel, products and equipment, holiday pay, accountant fees, insurance, admin, unexpected expenses, the list goes on! Our hourly rate allows a fair wage to be paid, training to be provided and all the guarantees of a professional business.
Areas We Cover
Cleaning Services
Billingham, Wynyard, Wolviston , Norton, Stockton-on-tees, Hartlepool